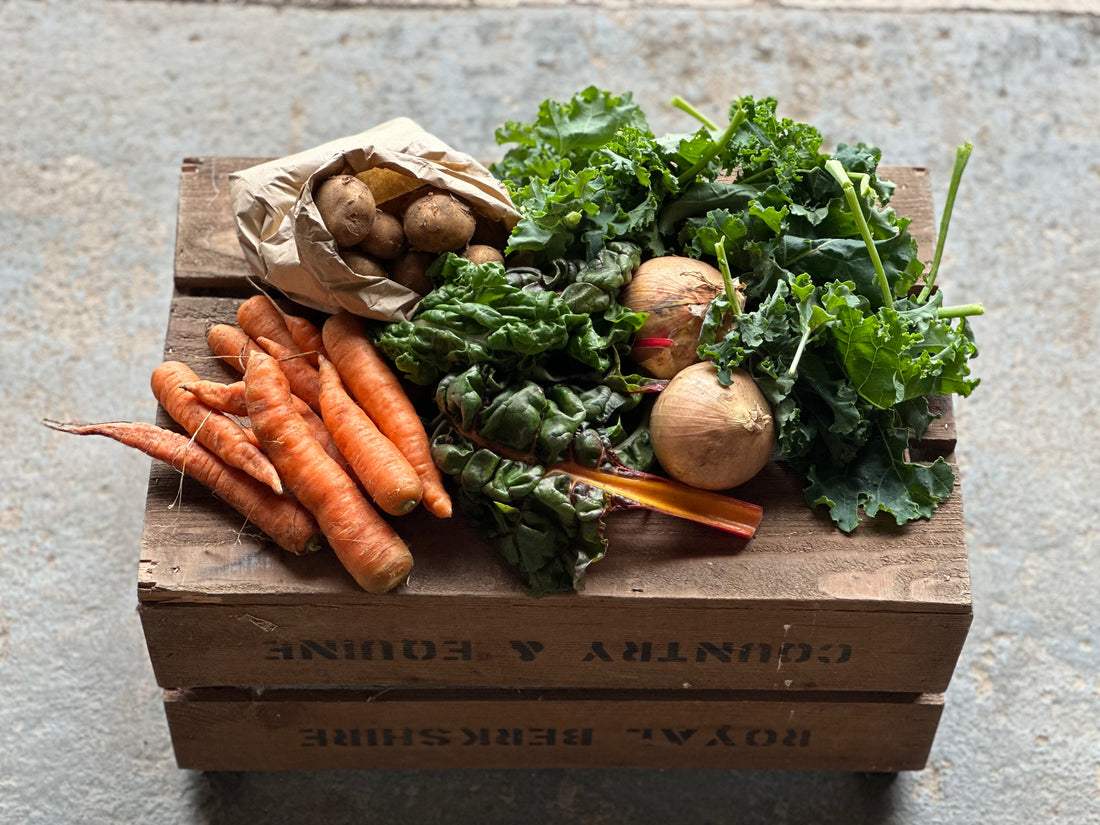 Introducing this season's the new kid on the block
In this box you'll find generous quantities of the basics to get you started with just about any recipe. 
It will usually contain 1kg potatoes, 750g carrots, 500g onions, a good bag kale, and another one or two locally grown pieces of veg (this could be another bag of greens, some apples, or another piece of veg we grow here). 
This box pairs well with any of our other veg boxes or loose fruit and veg.